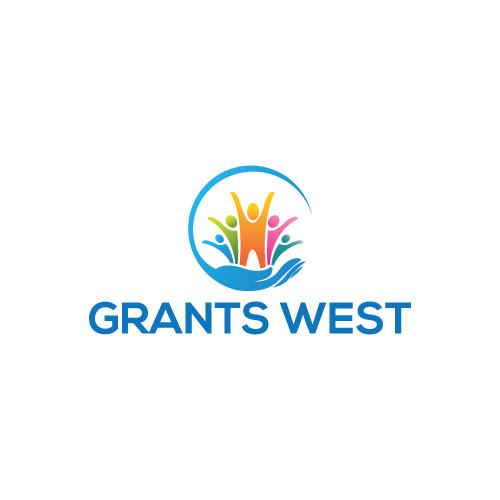 Colorado Funder Deadline Information
Please note that the following information changes rapidly. Please confirm the deadline with the funder or their website to confirm current deadlines and to obain grant guidlines. This list includes major funders throughout Colorado, but it does not include many small funders, grantors that preselect grantees, or those with inactive grant programs.
For specific profiles of Colorado foundations, you might consider purchasing the Colorado Grants Guide. Colorado Grants and Grants West are not affiliated with the Colorado Grants guide, but we recommend it as a valuable resource for grants research.
January
Anschutz Family Foundation(Colorado), 1/15
Temple Hoyne Buell Foundation(Colorado), 1/15
Colorado Health Access Fund(Colorado)
Gates Family Foundation(Colorado), 1/15
Kettering Family Foundation(Denver metropolitan and Routt County), 1/31
Stretesky Foundation(Sedgwick County)
U.S. Bancorp, 1/31 ("play" grant priority)
Bee Vradenburg Foundation(El Paso County), 1/1
February
Bohemian Foundation(Larimer County)
Chinook Fund(Colorado)
Colorado Health Foundation(Colorado; see website)
Denver Foundation(Denver metropolitan), 2/1
Tegna Foundation(Denver metropolitan, Fort Collins), 2/15
Xcel Energies(Colorado)
March
Boettcher Foundation(Colorado; capital requests only, see website for details)
Caring For Colorado(Colorado)
E.M. Christmas Foundation (Pueblo), 3/1
Adolph Coors Foundation(Colorado), 3/1
Craig-Scheckman Family Foundation(Routt County), 3/1
Duncan Trust(Colorado), 3/31
Donahue Foundation(Primarily Denver metropolitan)
Joseph Henry Edmondson Foundation(El Paso County)
General Service Foundation(National; foundation based in Colorado)
Hughes Trust(Colorado), 3/1
McGowan Fund(Letter of inquiry; Denver, Eagle, Lake counties)
Laura Jane Musser Fund(Denver metropolitan)
Jared Polis Foundation Technology Mini-Grants
April
AEC Trust(Boulder County), 4/1
Buck Foundation(Denver metropolitan, Colorado)
Lynn and Helen Clark Fund(Boulder County, Larimer County, Denver metropolitan), 4/30
Crystal Springs Foundation (Kit Carson County), 4/1
Gates Family Foundation(Colorado), 4/1
Ray Lanyon Fund (Longmont/St. Vrain SD Boundaries), 4/30
Marson Foundation (El Paso County, Teller County), 4/1
Nord Family Foundation(Denver metropolitan), 4/1
Parker Foundation, 4/30
The Summit Foundation(Chaffee, Grand, Lake, Park and Summit Counties)
U.S. Bancorp, 5/31 ("Work" grant priority)
Bee Vradenburg Foundation(El Paso County), 4/1
May
Bloom Foundation(Colorado), 5/1
Bar N I Community Service Fund5/1 (Trinidad)
Temple Hoyne Buell Foundation(Colorado), 5/1
Ralph L. and Florence R. Burgess Trust(Colorado)
Community Foundation of Gunnison Valley, 5/15
Fine Arts Foundation(Denver), 5/1
Maki Foundation (Colorado), 5/1
Shoup Foundation (Larimer County)
June
Broomfield Community Foundation (Broomfield County) 6/1
Brownson Memorial Fund, (Mesa County), 6/30
Colorado Health Foundation, 6/15
Duncan Trust (Colorado), 6/30
Joseph Henry Edmondson Foundation(El Paso County), 6/1bou
Needmor Fund(National; fund formerly based in Denver), 6/30
H. Chase Stone Trust(El Paso County), 6/30
Myron Stratton Home(El Paso County), 6/1
Women's Foundation of Colorado, No grant cycle in 2019
July
Community Foundation Serving Boulder (Boulder County; Community Trust)
Adolph Coors Foundation(Colorado), 7/1
Lucille Drinkwater Allen Trust(Colorado), 7/31
Hughes Trust (Colorado), 7/1
Kendrick Foundation (Morgan County)
Kettering Family Foundation(Denver metropolitan and Routt County), 7/31
Kinder Morgan Foundation, (Denver metro)
McGowan Fund(Letter of inquiry; Denver, Eagle, Lake counties)
Pitkin County Healthy Community Fund(Pitkin County)
Rocky Mountain Health Foundation(Western Colorado)
Bee Vradenburg Foundation(El Paso County), 7/1
U.S. Bank, 07/31 ("home" grant priority)
Yampa Valley Community Foundation
August
Anschutz Family Foundation(Colorado), 8/1
Boettcher Foundation(Colorado; capital requests only, see website for details)
Chinook Fund(Colorado)
Colorado Garden Foundation(Colorado), 8/30
Denver Foundation(Denver metropolitan), 8/1
Inasmuch Foundation(El Paso County), 8/15
Nord Family Foundation(Denver metropolitan), 8/1
Schramm Foundation (Colorado), 8/31
Tegna Foundation(Denver metropolitan, Fort Collins), 8/15
Women's Foundation of Colorado
September
AEC Trust(Boulder County), 9/1
Anschutz FoundationAnimal Assistance Foundation(Colorado)
Bohemian Foundation(Larimer County)
Temple Hoyne Buell Foundation(Colorado), 9/1
Burt Foundation (Colorado) LOI
Duncan Trust(Colorado), 9/30
Joseph Henry Edmondson Foundation(El Paso County)
General Service Foundation(National; foundation based in Colorado), 9/1
Just for Kids Foundation(San Miguel Watershed)
Kinder Morgan Foundation(Denver metro)
Rollie R. Kelley Family Foundation(Denver and statewide), 9/1
J. K. Mullen Foundation (Denver metropolitan), 9/1
Season to Share(Denver metropolitan)
Weckbaugh Foundation (Colorado), 9/1
Women's Fund of Weld County(Weld County), 9/1
October
Caring For Colorado(Colorado)
Colorado Health Foundation(Colorado)
E.M. Christmas Foundation, 10/1
Gates Family Foundation(Colorado), 10/1
William and Velma Gerber Trust (Yuma County), 10/15
Fred and Elli Iselin Foundation (Pitkin County; some statewide), 10/31
MDU Resources Foundation(Colorado statewide), 10/1
Laura Jane Musser Fund(Denver metropolitan)
Rocky Mountain Health Foundation(Western Colorado)
Telluride Foundation(San Miguel County)
The Summit Foundation(Chaffee, Grand, Lake, Park and Summit Counties)
Bee Vradenburg Foundation(El Paso County), 10/1
Wells Fargo Foundation(Colorado), 10/15
November
Bar N I Community Service Fund, 11/1 (Trinidad)
Boettcher Foundation(Colorado; capital requests only, see website for details)
Adolph Coors Foundation(Colorado), 11/1
Craig-Scheckman Family Foundation (Routt County), 11/1
Ralph L. and Florence R. Burgess Trust(Colorado)
Hughes Trust(Colorado), 11/1
Joslyn Charitable Trust(El Paso County)
Jared Polis FoundationTechnology Mini-Grants
Kinder Morgan Foundation, (Denver metro), 11/1
Luther T. McCauley Charitable Trust(El Paso County), 11/1
McGowan Fund(Letter of inquiry; Denver, Eagle, Lake counties)
December
Joseph Henry Edmondson Foundation(El Paso County)
Longmont Community Foundation, 12/1
Nord Family Foundation(Denver metropolitan area), 12/1
Jack Petteys Memorial Foundation (Northeast Colorado), 12/1
Schlessman Family Foundation(primarily Denver metropolitan), 12/31
Myron Stratton Home(El Paso County), 12/1
Trinidad Community Foundation(Trinidad and Las Animas County)  
Funders of note with variable or ongoing deadlines
Community Foundation Serving Greeley and Weld County
Community Foundation Serving Northern Colorado (administers the Berthoud Community Foundation, Estes Valley Community Foundation, Longmont Community Foundation and Loveland Community Foundation)
Community Foundation Serving Southern Colorado
Daniels Fund(Colorado)
El Pomar Foundation(Colorado)
Colorado Trust (Colorado; visit site for RFPs)
Great Outdoors Colorado(Colorado)
A.V. Hunter Trust(Colorado; letter of inquiry process)
Kaiser Permanente (Denver and Colorado Springs metropolitan areas)
NextFifty Initiative (Colorado)
David and Lucille Packard Foundation, (Pueblo County)
Pikes Peak Community Foundation(El Paso/Teller Counties, adjacent communities) 
Others with variable or ongoing deadlines
Anna Keesling Ackerman Trust(El Paso County)
Aspen Community Foundation(W. Eagle, Garfield, Pitkin Counties)
Atheneus Humanities Foundation (Colorado)
Rudy Balke Trust (Teller County)
Ballantine Family Fund(southwest Colorado)
 Dr. Mary E. Bates Trust/Bates Foundation (Colorado)
Robert L. & Olive S. Belcher Family Foundation (Pueblo County)
P. Bruce and Virginia C. Benson Foundation (El Paso County, Denver metropolitan)
Bloedorn Foundation (Morgan County; some Denver)
Barbara Bridges Family Foundation (Colorado)
Rutt Bridges Foundation (Alamosa County, Boulder County,Denver metropolitan)
Ernest and Lillian Campbell Foundation (Sedgwick County)
Chamberlain Foundation (Pueblo County)
Collins Foundation (Boulder County)
Collier Foundation (Colorado)
Colorado Emergency Medical Services Foundation(Colorado)
Colorado Humanities Council (Colorado)
Colorado Rural Outreach Program(rural Colorado communities)
Community First Foundation(Denver metropolitan area)
Cooper Clark Foundation (Eastern Colorado)
Copic Medical Foundation(Colorado)
Crowell Trust(Colorado and National)
Curtis Trust Fund (Larimer County)
Cecil G. and Jessie L. Deardorff Memorial Trust (Garfield County)
Ben Delatour Foundation (Denver metropolitan)
Donnell-Kay Foundation(Colorado)
Donell Initiative Fund (Colorado)
Encana (primarily Western Slope)Erion Foundation(Larimer County)
Robert and Elizabeth Fergus Foundation (Roaring Fork Valley)
Foundation for the Protection of Animals(southwest Colorado)
Jennie and Albert Gersick Foundation (Pueblo County)
Gill Foundation(Colorado; currently by invitation only)
M.B. and Shana Glassman Foundation (Denver metropolitan)
Goodwin Foundation (Mesa County)
Graham Foundation (Denver and Southern Colorado)
Greenlee Family Foundation(Boulder County, Four Corners area, Summit County)
Griffin Foundation(Larimer County)
Robin E. Hernreich Foundation (Eagle County)
Freda Hambrick Foundation (primarily southern Colorado, with some focus on local humane societies in other areas of the state)
Hewlett Packard Company(Northern Colorado and Colorado Springs), 11/1
Virginia Hill Foundation (Colorado)
Home Loan Betterment Foundation (Mesa County)
Huddleston Butler Memorial Foundation (Prowers County)
Fred and Elli Iselin Foundation (Pitkin County; some in other parts of Colorado)
Jackson Foundation (Pueblo County)
JJJ Foundation(Colorado)
John S. and James L. Knight Foundation(BoulderCounty)
Kaitar Foundation (Colorado)
Ruth Morris Keesling Family Foundation (Denvermetropolitan)
Kinder Morgan Foundation(Denver metropolitan)
Kitziller-Bales Trust (Yuma County)
Komen Foundation(Colorado)
Lake Fork Community Foundation(Hinsdale County)
The Leighty Foundation(primarily Colorado Springs and Denver),
Lustig Foundation (Denver metropolitan)
Mallon Family Foundation (Denver metropolitan)
Timothy and Bernadette Marquez Foundation(Denver area)
The Freda Maytag-Grace Crawford Trust Fund(El Paso County)
Freeman E. Fairfield Meeker Charitable Trust (Rio Blanco County)
Monfort Family Foundation (Northern Colorado)
Joslin-Needham Family Foundation (Morgan County)
Loretta & Leigh H. Norgren Foundation (Denver metropolitan)
MDC/Richmond American Homes Foundation (Denver area)
Morris Animal Foundation(Colorado)
Nutrition Camp School Foundation (El Paso County and Teller County)
William B. O'Rourke Foundation(Denver metropolitan)
Kenneth & Ethel Powell Trust (Yuma County)
Louis and Harold Price Foundation(Boulder County,Pitkin County, and Colorado)
Quick Foundation(Colorado)
Rabb Foundation (Denver metropolitan)
Robert Hoag Rawlings Foundation(southern and eastern Colorado), 11/1
Shepfield Foundation (Colorado Springs)
Sonny Foundation (Colorado)
Richard S. Staley Foundation (Pitkin County)
Stretesky Foundation(Segwick County)
SVP Denver (Denver metropolitan) United Airlines Foundation (Colorado)
Tointon Family Foundation (Weld County and Colorado)
Emma Belle Tolbert Charitable Trust (Baca County)
Harry W. & Louis L. Vicksman Charitable Trust (Denver metropolitan)
Walker Foundation (western Colorado)
Eleanore Mullen Weckbaugh Foundation (Denver metropolitan)
Mahlon Thatcher White Foundation (Pueblo County)
Don and May Wilkins Charitable Trust (Larimer County)
Williams Family Foundation (Morgan County)